Metal Stun Baton
By
Stun Master
$40

They call this beauty the Stun Master Bad Ass Stun Baton (though I don't approve of using the word 'Ass', just kind of a prude that way). This is one very mean looking, as well as mean functioning stun gun.
Besides the 20 Million Volts and the 4.9 Milliamps, this has a very strong body made out of aircraft aluminum, which is some of the strongest material out there, so that gives you another option, bashing as well as buzzing. 
The flashlight is 120 lumens so you can also add 'Blinding' to the list of self-defense features:
Blind – Bash – Buzz.
And as if all of that weren't enough, all around the upper portion of the Stun Baton as well as around the tip are some very scary metal points. So I guess you could add, 'Jabbing' to the 'Bashing' feature.
It measures 14 ¾ inches long so this will give you a very effective reach. There is also a handy wrist strap and a charging cord.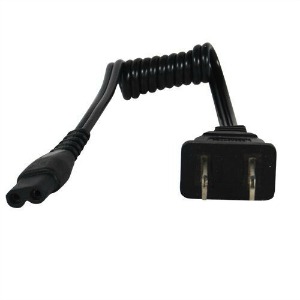 So if you want to be a (you know what)
this is the stun gun for you.
And as always, you'll get a lifetime warranty.